Dear FHS,
Who ever thought that a bottle of fiery, orange sauce could bring one girl such happiness? As I vigorously shake out your contents, slathering every bit of food I have with your delicious juice of the gods, I can smell the heat and the flavor from what feels like miles away.  You're with me through my toughest times, slapping me on the back and screaming that "IT WILL BE FINE JUST SUCK IT UP YA DUMB BITCH" (you're rough, but only when necessary).  You comfort me while I push forkfuls of chicken or turkey in my face hole, spanking every corner of my mouth with your beautiful, spicy wave of flavor.  You make everything better…
-Chicken   -Turkey   -Eggs   -Veggies   -Rice   -Pizza   -Fish   -Loneliness   -Anger   -Frustration
I just cover it with you and my mind goes numb, basking in the sweet and tangy glory that is your sauce.
So thank you for all that do, you're making this journey a lot easier than it would be if I were without you.  Don't ever change.  Please.  PLEASE.  please.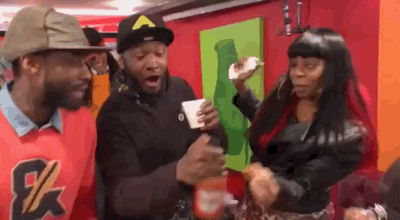 Love Always and FOREVER,
E Daly