Well, three weeks down, three weeks to go.  It's been a struggle, but also easy in some respects.  Some days I feel like I'm in complete control, and others I just want to crawl into my bed with Lays and french onion dip and go to town.  But that's the nature of every journey, isn't it?  It won't ever be a cake (UGH) walk.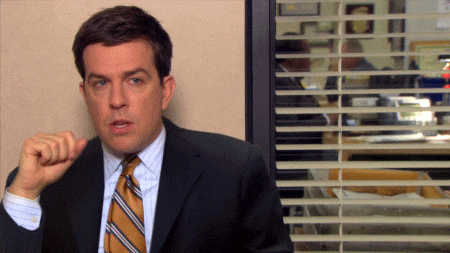 It's weird, because I don't have much to write this week.  I'm still trying new recipes (Zucchini Shrimp Scampi YAHS), I've been trying to work out more often and switch it up so I don't get bored, and I allow myself a treat every now and then.
We officially started triathlon training last week, and because it's a three-month endurance program they start us slow (I mean like 10 laps in the pool slow).  So if I follow that, I know I'm not burning the calories I want for weight loss.  Which means I have to push myself more, and I HATE doing that.  I'd rather give myself a pass, like "maybe next time I'll go that extra 5 laps", but now I'm actually wanting to go further, which is a welcome change.  I don't want to wear myself out, but I do want to work hard enough that I feel like going to the gym was worth it.
I've also been biking a lot (bless this weather!)  My poor co-workers probably think I'm having circulation issues because I come in most mornings still sweating and beat red.  But with my tires pumped and new brakes (that I installed myself thankya) I feel like I'm flying down Clark without a care in the world (except for those damn Divvy bikes, get the EFF OUTTA MY WAY).
Alright.  Accountability time:
Weight: 228.5 (loss of 13.5 lbs)
Body Fat %: 39.4 (definitely wish it was less)
I'll take measurements tonight.
Just keep truckin', baby!
-E