You guys.  You GUYS.  I did something.  Instead of sitting on my couch, or sitting at my desk, or lamenting about my weight, or buying and consuming yet ANOTHER Home Run Inn Sausage and Pepperoni Classic Pizza (that stuff is the work of the gods, btw), I made a choice.  I signed up and paid for a spot in my gym's Summer Body Weight Loss Challenge.  6 weeks, three weigh-ins, 3x/week gym visits, and I could win $1,000.
Now, I'm not a big advocate of the "Summer Body" idea because, no matter what type of body you have or how it looks, it will ALWAYS be a summer body.  Hell, I wore a bikini for the first time all last summer at a weight of 220-230 lbs and I felt mother-effin' fabulous.  There is no STANDARD for a summer/beach/bikini/speedo body and if you hear of one, it's a social construct and is what I like to call a LOAD OF BUULLLLLSSSHIIITTTT.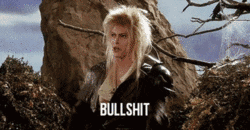 But I digress.  There are a few reasons I joined this challenge, and each of them is vital to its success.
I enjoy pushing myself and seeing how hard/far I can go while maintaining reasonable amounts of happiness, i.e. my 2016 triathlon.  This does not mean I will starve myself or do 2-a-days, but I would like to take the next 6 weeks to push myself past my comfort zone and see what happens.  I bet the result is pretty cool.
I am incredibly competitive and love to win and can't wait to kick everyone's ass.  In fact, my manfriend's brother is doing the challenge at HIS gym, and even though we're not competing against each other I'm still planning on rubbing my victory in his face (unless he also wins then we will buy amazing new things with our winnings and laugh at everyone.)  (I'm horrible.)
I need a jump-start to kick my butt into high gear for my next triathlon.  Unfortunately, I'm not the type of person to willingly start living a healthy lifestyle out of nowhere.  I wish I was, but alas that is not my fate.  However, with this challenge, I plan on ramping up my workouts and my eating plan so that when I am in the midst of training I'm not starting over completely.  Plus, it's a lot easier to run when you've abandoned a bunch of excess weight.
I could win $1,000.  That pays a lot of bills.  And buys a LOT of cheap Target dresses.  And funds a few nice date nights.  And maybe pays for a flight or two.  SO YEAH I'D LIKE THAT PLZ.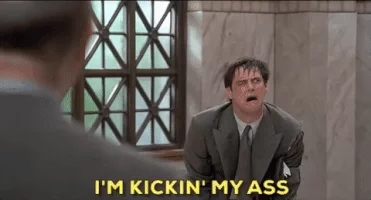 So here comes the hard part: accountability.  WARNING: If real numbers and metrics bother you, I advise you look away.  I'm not here to brag (obviously that will come later when I've WON) and I'm not looking for sympathy.  In fact, I don't expect many if ANY people to read this.  But I DO need to hold myself accountable for the weight I am at now so that I can look forward and know that it can only get better.  Ugh.  I hate this.
Starting Weight: 242.7 lbs
Starting Body Fat %: 40.7%
Body Measurements to come…
I don't have a goal weight for this challenge, as I'm trying not to focus on a number and more on how I feel, how my clothes fit, my muscle mass increase, and, obviously, my change in body fat %.  Ultimately I'd like to be around 150-175 lbs long-term but that's a ways off.  For now, I need to take this one day at a time and focus on my food and exercise.  SPEAKING OF… (this is the boring part where I talk about the food I'm eating and the workouts I'm doing.  If this interests you, read ahead.  If it bores you to tears, there is a small "x" at the top right corner of your screen.  Go ahead and click it, and then give yourself a good, HARD look in the mirror and ask yourself why you CAN'T SUPPORT YOUR FRIENDS.)
I'm greatly increasing my protein and vegetables, decreasing my sugar (minus fruit, which I'm eating but not in excess) and carbs (still eating whole grains with lots of fiber cuz that stuff makes you regular), cutting out Diet Coke (NOOOOOOOOOOO) and drinking WAY more water/tea/soda water.  So far, it's not bad.  But I know the detox headaches will come and I'll be cranky and irritable and unfriendly and for that, I am very sorry.
I did a major haul at my local produce market yesterday (for Andersonvillians, head to Edgewater Produce.  It's fresh, cheap, quiet, and the people are delightful) and prepped over 30oz of chicken breast, made some Loaded Baked Omelet Muffins and Tuna Salad Wraps (both from SkinnyTaste, recipe links at the bottom).  Tomorrow I'll be prepping some cauliflower rice, cut raw veggies for snacks, and figure out if Halo Top is gonna fuck me up or help me out (I'm hoping the latter, assuming the former).
WORKOUT!  I actually WOKE UP this morning (mostly because I had to weigh-in at 6:35am), threw on my laid-out workout clothes, grabbed my pre-made backpack and lunch, and headed to Lincoln Square Athletic Club. (Guys.  Preplan your morning.  Set out your clothes.  Pack your bag ahead of time with all your shower shit, change of clothes, and have your lunch ready to go.  It saves you SO MUCH TIME and you will thank your smart past self for treating present-self so lovingly. Plus, it allows you to sleep in for another 20 minutes and that is HEAVENLY).
I hit the elliptical for 30 minutes.  It sucked.  I was sweaty and tired and hurting, mostly because I haven't worked out HARD in a while.  And then I had some time so I rowed for 10 minutes straight, which is unusual because I usually give up after 4.  2000km, under 10 minutes.  Not too shabby!
WHEW. I needed to get all of that out.  If it helped you, great.  If you stopped at the first sentence, why did you skip all the way down here? Dumbass.
Listen here, I'm doing this for me and my health, no one else.  Writing it out helps me process the journey and my emotions attached to it.  I am very open about my struggles and would love to talk about yours if you feel so inclined.  For now, I'm trying to keep myself accountable.
Okay, that's enough.  Until next time (probably tomorrow because of course)…
E
(FRIENDS. Right after I typed that last sentence I had the urge to poop so so so bad that I had to practically bolt from my desk and run to avoid anything horrible happening.  The walk took at least 2 minutes.  I did not think I could make it.  Luckily, I did. I'm sorry to my coworkers who read this as now it will be difficult for you to look me in the eye.
This is going to be a very interesting 6 weeks.)
RECIPES:
http://www.skinnytaste.com/loaded-baked-omelet-muffins/
http://www.skinnytaste.com/tuna-salad-wraps-25-pts/