Well, I'm back from trip 1: Provincetown.  I'm running on 9 hours of sleep over three nights, no caffeine, and memories of silly times and lovely people.  And what a trip it was!  The show sold out and we had incredibly receptive audiences (except for one old cranky geezer that assured he wouldn't be back next year because our sound was way off.  No problem, sir, we'll be happy to not have you!), and we got to spend the night out on the town as well as most of yesterday exploring the area.  I'm back today, at work, in my Sunday best, trying not to sneak off to nap.  I WILL MAKE IT THROUGH.  I WIAn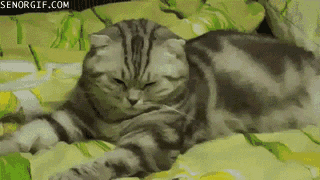 And the diet.  Oh, the diet.   DIET DIET DIET.  How did the diet go… well, I will say this: on vacation, you are allowed to treat yourself.  On vacation, especially one where you fly there and can't pack meals for the few days you're there, you have to make choices at the few restaurants you have.  Sometimes those choices are great, some of those choices aren't as great.  On vacation, you're stuck at an airport with three options, one of them being Auntie Anns and the other being a Sbarro.  On vacation, especially in New England, they will have fresh lobster.  You will want that fresh lobster because you're never on the east coast and you rarely eat shellfish and you hear rave reviews of this lobster.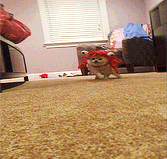 Here's what happened.  Tuesday started great: I woke up early, got some oatmeal and a single chorizo burrito from McD's (I took the filling out of the flour tortilla wrap and ate it by itself…. my willpower game was strong, y'all).  Then I had some almonds I had packed myself (wish I could've done this with all my meals but whatevs) and a salad from a local Stop 'N Shop (which I picked the bacon and bleu cheese out of… again, STRONG).  And that night, before the show?  I skipped past all the quick food cafe's and burger joints and got a fajita salad with grilled chicken and as many veggies as I could muster.  Good so far!  One day down!  Yes, that night I did have a single slice of pepperoni pizza from the hot spot pizza joint in PTown (which wasn't even very good so imagine my disappointment that I splurged on that) but let's also keep in mind that I drank soda water all day and night, so not only was I saving money but also CALORIIEESSS YEAYAAA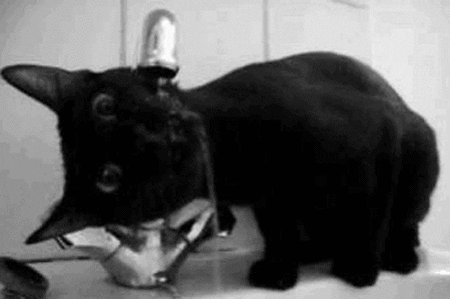 Now Wednesday… that was a different story.  We started the day finding out the pool was closed until later so a few of us headed to breakfast.  At this point, I knew I would try to eat healthy today, but that I would allow myself to splurge a little thanks to the hard work we all put in the past few days and also due to the fact that it was vacation time.  Breakfast ended up being an egg sandwich with some italian sausage patty (I think?) and cheese.  Not the greatest, but workable.  The day progressed and my friend Casi and I ended up going to lunch at this cute place that had sandwiches and wraps.  See, I'd heard so many good things about Lobster Rolls in Provincetown, but they usually run $15-20 PER ROLL (which is ridiculous… gimme some fries with that or something), so when we found a place with fresh lobster for a cheaper price, we dug right in.  We split two different sandwiches (I got a seltzer water, which is super popular in P-Town, those skinny bitches) and then headed back to start getting ready for our flight.  This is where it starts to go down hill.  I stopped in a convenience store for water for the car ride and saw a bag of Cheez-Its.  And that thought popped into my head "you're on vacation, it's a cheat day!"  So I bought it.  We got in the van and shared both the Cheez-Its and some Starbursts, which I also enjoyed ("it's vacation!").  Then we got to the airport and instead of going with a salad at the "fresh" area of the food court, I went with a Reuben from Friendly's accompanied with some fries and the rest of my friend's cookies 'n cream milkshake ("it's a cheat day!")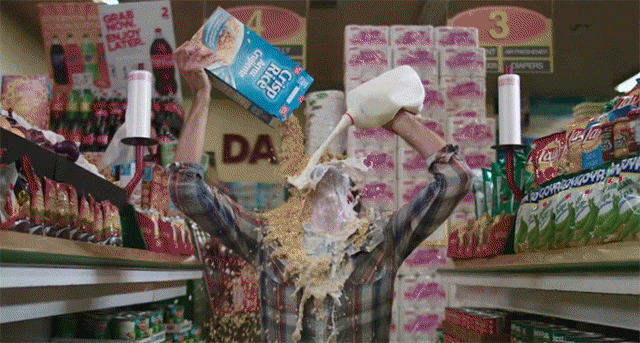 All these splurges, all these treats, and I ended up waking this morning feeling bloated, dehydrated, and, using the scientific term for it, feeling like crap.  The food had tasted good (not even great) in the moment, and I went for it because I had done so well for so long.  But I overdid it, and now I'm paying the price.  My body feels slower and sadder, filled with food that is pumped with unnatural chemicals and fried garbage, and it's almost longing to be treated well again.  To be fed green vegetables and juicy baked chicken, spicy turkey and a soft sweet potato.  Which is amazing to me, because I didn't think my body would change it's tune so much over the course of a week!  Yes, I still crave all of those sugary, crunchy, salty treats, but I know my body doesn't need them, and that fueling it with good, healthy food will help control what I do eat when it comes to splurging on less-healthy options.
So now I'm back on track.  And I can almost hear my body thanking me for giving it fuel to run on instead of junk to clog it up.  This is the part of the journey where it becomes more about taking care of yourself and treating your body right instead of just wanting to lose weight.  This is an important turning point.  So I'll remember that and keep it in my back pocket for those moments where I want to go bananas on a Nutella and PB sandwich.  Or down a bowl of popcorn.  Because my overall, long-term health is worth more than just a few moments of enjoyment with junk food.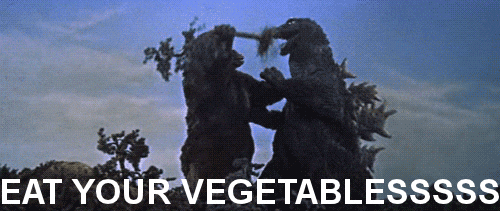 -E Daly